-sliding into the last day of March like I wasn't gone all month and wasn't procrastonating-
'Ello!
It's been awhile since I've done a review, and there were some books I liked this year that I thought would be good to do, so here I am! :P
Let me know if you read these books and if you liked them or not. I'm always up for a discussion! :D
The Cruel Prince
by Holly Black
My rating: 5/10
This title and summary drew me in instantly: palace intrigues and deceptions of a faire kingdom on the brink of a civil war? Sign me up! And in some aspects, it really lived up to the hype I had given it. In others, I was sadly disappointed. The main character, Jude, wasn't relatable to me, and the 'Cruel Prince' was really more of a bully than what I had imagined. However, I did enjoy the descriptions a lot,
(even though worldbuilding was a bit lax)
, and I really loved some of the characters
(Madoc!)
. The pace was slow at first, but really picked up in the end. :D Would recommend if you have a strong stomach and want something different to read.
Iscariot
by Tosca Lee
My rating: 9/10
I finished reading this two days before Easter weekend, and it was some of the most emotionally raw writing I have ever read. Iscariot is from the viewpoint of Judas as he experiences Jesus on earth, and ultimately betrays him. This takes creative liberties with his story, but it is in a historically accurate and interesting way. :P Iscariot is not for the weak of heart as it deals with topics of the human heart and body that some people are afraid to write about.
(Can you tell that I really rocked by this? XD)
It speaks truth about man's condition, and what it means to be loved by God. Recommended for sure!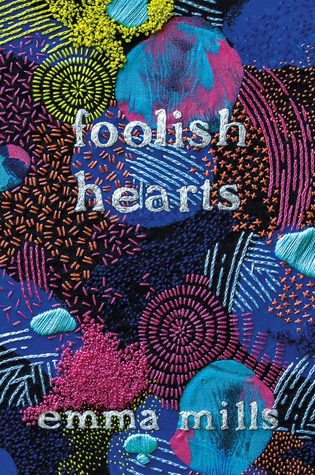 Foolish Hearts
by Emma Mills
My rating: 6/10
I normally don't pick up contemporary romance books like this, but it came in my Owlcrate subscription box, so I gave it a go! It is a light, heart-felt read about a girl who is in a school production, and meets some new friends and maybe even some new love. This one was super cute, and a good read if you're looking for something quick and not too deep.
(fair warning: there is quite a bit of cursing and innuendos, but high school ya know?)
The family aspect was refreshing, and the friendships were realistic. I would recommend if you're looking for a casual, but meaningful read! :D
That's it for today! What books have you recently read? Feel free to tell me about it in the comments!
Also, you can connect with me on Goodreads if you haven't already:
sam_tattershall
!
Hope you all have an amazing weekend!
Keep Smiling -Saphira :)